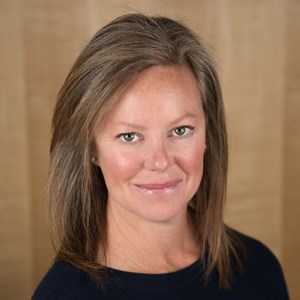 SAN FRANCISCO — Protis Global announced today that Wall Street veteran, Samantha Ford, has joined the executive search & advisory firm as senior vice president of business development, to head a third location which will be in the Bay Area and entirely focused on recruitment within the cannabis industry. Ford brings over 20 years of established relationships from Wall Street, and from key growth sectors nationally. Protis Global is an affiliate of MRINetwork, specializing in executive placement within the FMCG, cannabis, hospitality, IT and banking industries.
Bert Miller, CEO of Protis Global commented, "We are thrilled to have the expertise and deep relationships that Samantha brings to our over 23 years of delivering talent and advisory to our corporate clients in the FMCG space, primarily in the food & beverage industries. She has developed a strong foothold and understanding of the burgeoning cannabis industry in the U.S. and Canada. This dovetails extremely well with our practice and consulting methodology, and filling critical positions for our clients as they enter new phases of growth."
Ford has a proven track record of adding value in new growth sectors, advising both corporate clients and their prospective hires on the benefits of moving into a rewarding new role with exciting companies vying for market leadership. She will leverage this experience not only at Protis, but also through Women Leaders in Cannabis, an organization that connects and provides a network of support for women in the cannabis industry.
"I've known Bert for 20 years," said Ford. "He's built a fantastic business with an exceptional team. When I realized that his deep relationships and long-term connections in food & beverage and wine & spirits could help me leverage my relationships and better serve my clients looking to rapidly scale their organizations effectively, it was a no-brainer to partner with him and the Protis Global team."
Miller is excited to have a West Coast presence that builds upon his Miami and Indianapolis locations. He stated, "With our capabilities and resources, we aim to partner with fast-growing companies to help increase market share by attracting the best talent as well as advising firms on the best structure and distribution strategy."
About Protis: Protis Global operates with the sole purpose of being the most forward-thinking and value added strategic partner in recruitment and advising. The mission is to be the superior authority on human capital. Twenty-three years of experience has given Protis Global the expertise to navigate various industries with intense focus and precision. With an incredible knowledge of diversity and the understanding that talent is the foundation of every organization, Protis Global masterfully tailors each partnership to their client's goals. Visit Protis Global at www.protisglobal.com.
About MRINetwork®:
Management Recruiters International, Inc., branded as MRINetwork®, is one of the largest executive search and recruitment organizations in the world. A subsidiary of CDI Corporation, a leading provider of engineering & information technology outsourcing solutions and professional staffing, MRINetwork has approximately 400 offices spanning four continents. Visit MRINetwork at www.mrinetwork.com.