Across industries today there is much buzz about sustainability, mostly in response to consumer demand. No surprisingly, the industry leading the pack in its initiatives is the food and beverage sector. According to research from NGO Ceres, which focuses on sustainability, consumers want to know exactly where their food is coming from and companies are responding accordingly, Spend Matters Network reported.
A league above the rest
In its study of more than 600 giant U.S. corporations, Ceres concluded that when it comes to the average industry, 65 percent of organizations hold executives liable for sustainability performance. That's compared to 90 percent of companies in the food and beverage industry. Moreover, 43 percent of food and beverage conglomerates use sustainability performance metrics to compare salaries of top-level managers and executives. Across all other industries, that rate is just 8 percent.
According to Spend Matters Network, operations and supply chain risks related to climate change are an important piece of a company's sustainability efforts. While just 50 percent of all companies report these risks in yearly financial statements, 95 percent of food and beverage companies do.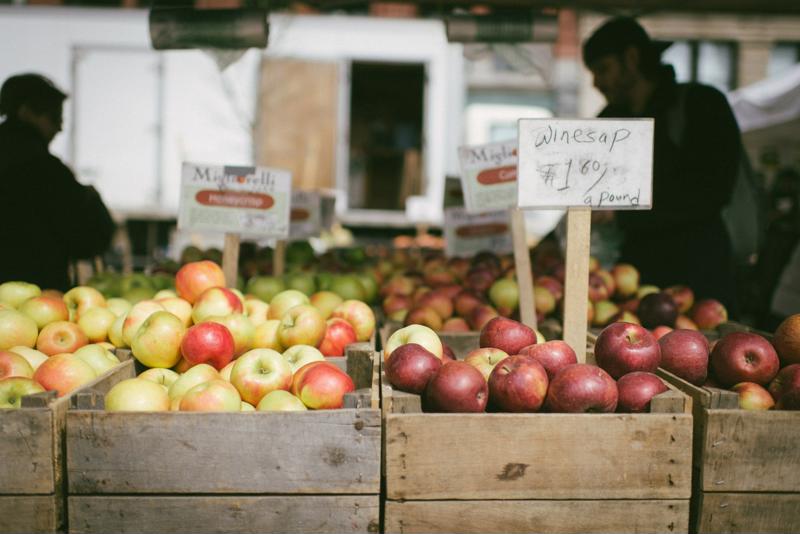 The eat local movement driving growth
Data from the firm Packaged Facts revealed that in 2014, the sale of local foods across the U.S. totaled $12 billion. By 2019, that figure is expected to jump to $20 billion. Though it currently represents just 2 percent of total U.S. food and beverage retail sales, the local food movement is anticipated to continue its growth.
"We've reached a tipping point for local foods. Over the past 10 years, there has been a surge in consumer demand for locally produced foods, along with widening availability," said David Sprinkle, research director for Packaged Facts. "And it's not just farmers' markets or natural food retailers lending credence to this trend. An increasing number of larger grocers are carrying and promoting local products. Even Walmart has been promoting local farmers in its bid to tailor its store selections more toward local communities."
The reasons for buying local vary but most respondents report wanting to support local, eat healthier and buy fresh, Packaged Facts noted. This represents a steady increase from the $5 billion that was generated from the sector in 2008, Business Insider reported. Schools are also jumping on board: During the 2013-2014 school year, primary and secondary schools across the nation poured nearly $8 million into local foods.
Moving away from the traditional supply chain, consumers are choosing to support local more often these days. And when they do, they are boosting the economy. As Forbes reported, the growth in farmers markets across the U.S. from 2007 to 2017 was 100 percent. There are now over 9,000.
As the St. Louis Fed highlighted, each $1 million brought in by local farm produce that takes part in marketing creates an average of 32 jobs. In the wholesale commercial channel, that drops to just 10.5 jobs for every $1 million generated.
As Business Insider reported, the local food movement doesn't just support local farmers, but also helps boost the economy and even adds jobs. The demand continues to grow and many startups, investors and innovators are jumping on the opportunity.