Bringing more women into the manufacturing industry has more than one benefit, all backed by data. Six years ago, the Manufacturing Institute began the Science, Technology, Engineering and Production Ahead initiative as a means of demonstrating these very benefits. As a report from the institute outlined, highly skilled women may just be the answer to the predicted manufacturing skills gap.
Untapped talent in women for manufacturing
According to data from a survey conducted by APICS, Deloitte and the Manufacturing Institute, female workers constitute the largest pool of "untapped talent" within the industry. There was an 18 percent disparity in the percentage of women in the U.S. labor force versus the percentage of women working in the manufacturing industry as of 2016, the report highlighted. Moreover, the majority of these women are extremely qualified, with not only bachelor's degrees but master's degrees as well.
Part of the STEP Ahead initiative is aimed at attracting highly skilled workers by showcasing just how much of an impact females have on this industry. Since the program start in 2012, more than 672 women in the field have been recognized, according to the Manufacturing Institute.
"Many outstanding women leaders are making huge strides in building and promoting the manufacturing industry and are demonstrating what modern manufacturing offers – rewarding and fulfilling careers with limitless opportunity for growth," said President and CEO of the National Association of Manufacturers, Jay Thomas. "Today's manufacturing employees are building and designing the future, and women in manufacturing serve as ambassadors to move this industry forward."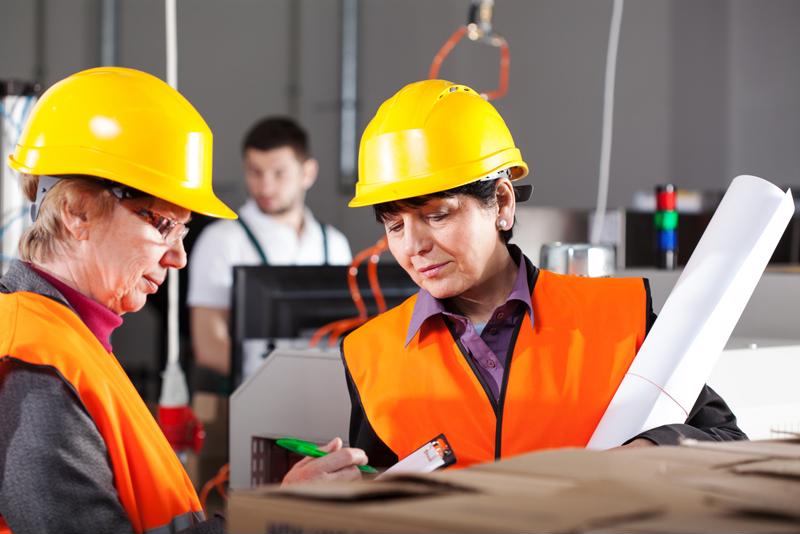 Promoting diversity within the industry
Attracting and retaining female talent is on the minds of many leaders in the industry today. One such program helping to drive diversity is Step Up for Women, a preliminary course for those interested in building a career in manufacturing, according to West Virginia broadcast station WBOY-TV. Over the past two years, West Virginia Women Work has partnered with the Robert C. Byrd Institute to offer this program to local women.
At present, women hold just 29 percent of manufacturing jobs in the U.S. The 10-week course is offered for free and intended to provide participants with apprenticeships and permanent jobs the field at the conclusion of the class.
How a female workforce can drive wage growth
As the Manufacturing Institute explained, data has concluded that a gender diverse workforce can help a manufacturing company drive profit and get a higher return on equity. Adding more females to the industry can bring about more innovation and creativity as well as more varied perspective. But that's not all.
"More females in the workforce could help drive wage growth."
As Harvard Business Review reported, while many focus on the percent of working women in each industry and how that varies across cities, few have analyzed the impact of a female workforce on economic growth. HBR contributor Amanda Weinstein, assistant professor in the Department of Economics at the College of Business Administration within the University of Akron, reviewed Census data on female labor participation from 1980 to 2010 across 250 different cities in the U.S. Her findings revealed that as more women joined the workforce, wages and productivity of that city increased.
Weinstein concluded that for each 10 percent climb in the number of females working in a given metropolis, there was a 5 percent jump in pay for both men and women. A number of external factors were taken into account when determining this figure and it was expressed that in some cases, there was as much as a 13 percent increase in average wages for each 10 percent increase in the female workforce. As Weinstein reported however, participation of women in the workforce has been somewhat stalled and even declined after its 1999 peak at 60 percent.
By recruiting more women and retaining top talent, the manufacturing industry may be able to overcome its future obstacle of the skills gap.