The recruitment industry is changing rapidly. Today's competitive market demands new ideas and strategies from recruitment leaders.
This May, search firm owners and recruiters from around the globe will converge in Fort Worth, Texas for MRINetwork's annual United Conference. United brings recruiting business leaders and influencers together, to learn, share, and shape the future of the industry.
A Must-Attend Event for Search Firm Leaders
During United, recruitment leaders will connect with fellow search firm owners and recruitment leaders, as well as subject matter experts helping shape and support the new World of Work. From DIG development to internal hiring strategies/best practices, contract staffing and more, United offers game-changing ideas, inspiration, strategies, and connections with peers worldwide.
Join us in person at United on May 9-12, 2022 at the Omni Hotel in Fort Worth, Texas.
What's New at United 2022
With four core pillars of programming (LEARN, BUILD, CONNECT and ENGAGE), United reimagines the learning experience, providing panels and inspiring learning sessions, hands-on tactical workshops, and powerful networking and business development opportunities.
Enjoy event highlights including…
A glittering Diamonds & Denim Cocktail Reception & Honors Awards Event to open United 2022
LEARN sessions featuring diverse topics and perspectives from industry, corporate, and global thought leaders
ENGAGE sessions that leverage dynamic formats like Pecha Kucha learning sprints, peer-to-peer solution rooms, Oxford-style debates, experience clinics, and more
Interactive, hands-on BUILD sessions to help you uncover solutions to your most pressing recruiting and business challenges in real time
CONNECT relationship-building activities, networking opportunities and a chance to hit pause on your day
A Breakaway Day with separate learning and engagement tracks for search firm leaders/managing partners and team members
A Texas-sized Social Event at the Miller Lite®House near the home of the Dallas Cowboys
Who Should Attend?
MRINetwork helps search firm owners and recruiters to thrive at every stage of growth. Wherever you are in your business or career, United offers powerful takeaways and insights to help you realize your goals.

Not a member yet? Contact us to learn more, and join us in person or online at United 2022.
Thank You to Our Valued Partners
Within the industry, these dedicated organizations make United possible. Thank you to our treasured partners. Learn more about each of our United Sponsors here.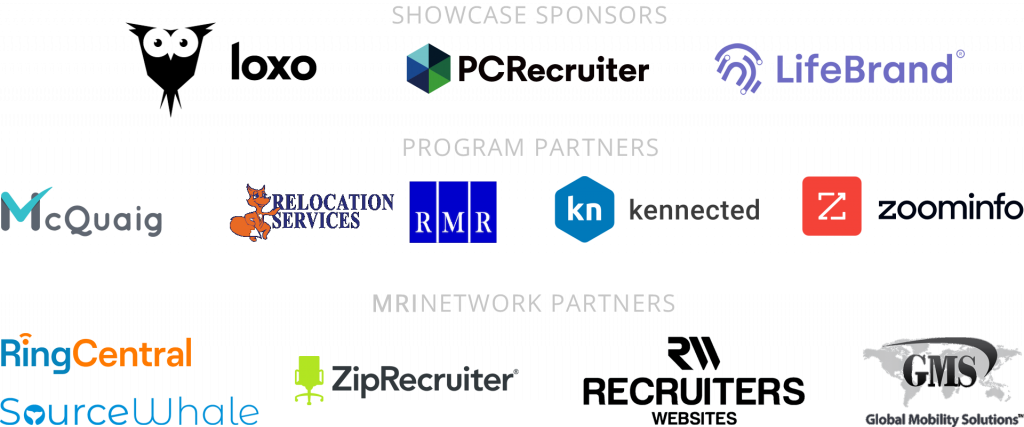 Interested in increasing your company's visibility within the MRI community and recruiting industry overall? Contact us to discuss a United partnership.
Stay in the Loop
Stay up to date with all of the excitement of United 2022. Connect with us on social, and follow #MRIUNITED22 for United news and updates.