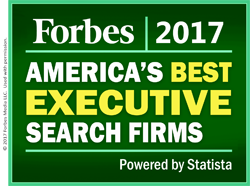 Forbes.com, a leading source of reliable news and analysis, recently published its list of the best executive recruiting firms in the U.S. Thousands of recruiters, candidates who have worked with recruiters, and HR managers recommended the recruiting firms they perceive to be the best. MRINetwork, one of the largest search and recruitment organizations in the world, ranked among the top ten of this prestigious group.
As an affiliate of MRINetwork, we know firsthand what it takes to earn that ranking. There are no simple formulas. It takes focused research, systematic search, determination and hard work. We take the time to learn your business, and we approach each assignment in partnership with you. We succeed because we are innovative, caring, tenacious and discreet.
It just makes sense to use a recruitment firm; when you need a proven-performer with a skill set that's hard to find; when you need multiple people at once; when you're backlogged and need people right now; or when you need multiple people for a short-term project. Recruiters who specialize in your industry build relationships with you to understand your requirements and work quickly when you are most in need. They have the connections and talent pipelines to fill hard-to-find skill sets, and they know how to present your opportunity in a way that motivates candidates to join your team.
We're proud of our place in the Forbes' rankings, and you can be confident that you'll be working with one of the best recruiting firms in the U.S.