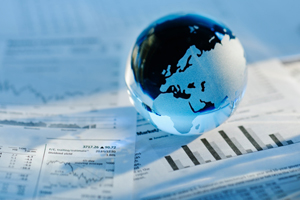 Europe, Middle East and Africa
Coronavirus is seriously affecting EMEA polymer conversion plants. As infection rates continue to rise, the European petrochemical industry faces unprecedented challenges and uncertainty, due in part to European governments restricting movement in an attempt to limit the virus' spread. With borders across Europe closing, supply-chain concerns are rising.
"The market is caught between a rock and a hard place — demand destruction as a result of the coronavirus pandemic and the OPEC price war which could see crude oil prices below $20/b in the coming months," Senior Manager Petrochemical Analytics at S&P Global Platts Rob Stier said. "Supply chain and logistics constraints could result in producers having to cut rates regardless of margins. We are in unchartered territory, but the risks for the next three to six months are still to the downside."
Some European polymer producers are refusing to use trucks which have been to Italy and Spain in the past month, and UK supply has become more localized as buyers refrain from importing from Northwest Europe, sources say.
Meanwhile, Germany, Denmark and the Czech Republic have begun to lift restrictions. Germany, which has the world's fifth-highest number of cases, reported the smallest increase in infections this month and permitted small stores to reopen as well as car dealerships and bookstores among others. Still, Munich's Oktoberfest festival was canceled for the first time since World War II, a sign that life won't fully return to normal for months.
Asia-Pacific
Hong Kong's unemployment rate rose to the highest in more than nine years in the first quarter as the coronavirus dealt a sharp shock to an economy already in recession, according to Reuters as reported in The Jakarta Post. The seasonally adjusted jobless rate in January-March rose to 4.2% from 3.7% in the previous three-month period, government data showed on Monday. The underemployment rate hit nearly a decade high of 2.1%, from 1.5% in the previous three-month rolling period.
"The labor market will continue to face significant pressure from the economic fallout arising from the pandemic in the near term," Secretary for Labor and Welfare Law Chi-kwong said in a statement.
The government earlier this month announced relief measures worth HK$137.5 billion ($17.7 billion) to help businesses and people losing money due to the coronavirus outbreak to stay on their feet, and urged employers not to lay off workers, as reported in the article.
According to a recent report in The Washington Post, China's government is expected to step in to support its economy in the coming months, though what exactly this will look like is not yet defined. "What's clear is the country's current leader Xi Jinping is less interested than his predecessors in economic growth for its own sake," the article asserts, "but harbors deep ambitions for a Chinese geopolitical rise."
Americas
Employers expect their initial cutback in jobs due to the outbreak of the coronavirus to be temporary, according to an analysis of recent indicators by the Wall Street Journal. At present, many companies are reducing the hours of workers still on the job, as well as placing a freeze on hiring that is now reaching beyond the sectors initially affected by the coronavirus to white-collar areas. "Pharmacies, online vendors, supermarkets, and delivery services are among the employers that continue to hire," reports the WSJ. "They have an urgent need for employees, particularly temporary workers."
Some 22 million people have filed new claims for unemployment insurance in just four weeks because of the coronavirus pandemic. "But the job market could rebound more quickly than in previous downturns if businesses can reopen and bring workers back into their old jobs," says the WSJ. Many of the firms that are hiring aggressively are doing so on a temporary basis because of the uncertainty over how the health crisis will play out. According to ZipRecruiter data, "The daily average share of postings for temporary jobs in April is up 10 percentage points from before the outbreak of COVID-19."
In the meantime, the U.S. government has outlined a three-phase approach to gradually bring back parts of public life such as schools, restaurants and theaters in certain areas based on evidence the virus is slowing down. Each phase requires a 14-day period of "downward trajectory" of COVID-19 cases in order to move on to the next phase. Qualifying for each phase will be judged on certain criteria for widespread testing for patients and health care workers, contact tracing and hospital capacity. Guidelines to lifting restrictions could be implemented statewide or by county.