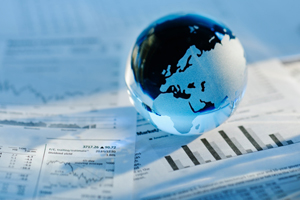 Europe, Middle East and Africa
In Germany, there are increased calls to hire and bring in more migrant workers from outside Europe, according to the Financial Times, in an effort to boost the nation's struggling economy. According to a recent article, "business leaders and politicians warn that the pervasive lack of skilled labour poses a mounting risk to the country's economy."
While the country's financial situation has increased over the last decade and it's enjoying low unemployment, German companies are having difficulty filling open positions. "A decade of expansion has left the German labour market with record low unemployment and companies struggling to fill 1.36m vacancies," according to the Financial Times. "Although economic growth has slowed markedly this year, a survey released on Monday by Germany's chambers of commerce (DIHK) found that 56 per cent of companies said the lack of skilled labour was the biggest risk to their business."
The construction industry, for example, is one of the biggest currently hit with record job openings. As a result, chancellor Angela Merkel has reached out to her country to welcome migrant workers. "What is really important is that we are seen in third countries as a country that is open to the world and interested. Because we are not the only ones in the world who are looking for qualified labour. There is a great competition in this area," she said in a recent interview.
Asia-Pacific
In good news for Japan, the country is raising its economic outlook thanks to a successful fiscal package, according to Reuters. "Japan's government raised its economic growth forecast for the next fiscal year, helped by an expected boost from a $122 billion fiscal package that would help cushion the hit from weaker global demand," according to the article.
In fact, the country's economy is expected to see a 1.4% boost beginning in April 2020, according to projections by the Japanese government. This is better than expected previously. "That marked an upgrade from the government's previous forecast of 1.2% growth issued in July. The government kept its estimated 0.9% growth for the current fiscal year ending in March 2020," according to Reuters.
The fiscal package, which was approved by the Japanese Cabinet earlier in December, was coupled with "stronger corporate investment," according to the news publication. This led to the upgrade in Japan's upcoming financial situation. "The government expects capital spending to grow a robust 2.7% next fiscal year, compared to 1.9% in the previous assessment in July," as noted by Reuters.
Americas
Mexico's government is optimistic about the direction of its economy after the U.S. House of Representatives approved a trade deal, according to the Star Tribune. "Foreign Relations Secretary Marcelo Ebrard said the overwhelming vote for the deal, which was also passed by Mexico's Senate last week, was 'excellent news' and will bring "jobs, investment and technological development" to the country," as noted by the news publication.
The news comes as Mexico has been struggling economically over the course of 2019. In fact, "GDP growth [was] around zero during the first three quarters under the presidency of Andrés Manuel López Obrador, who took office in December 2018," according to the Star Tribune.
However, it's likely that the U.S.-Mexico-Canada trade agreement can provide a welcome boost to the country, and "will encourage businesses that may have held off on investments while the long-term trade outlook was unclear."