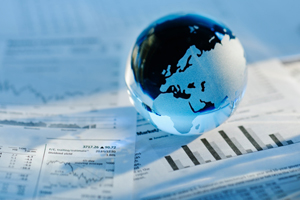 Europe, Middle East and Africa
Although Brexit remains scheduled for 31 Oct. 2019 following the extension permitted by the European Union's leaders, some members of Parliament have started advocating for another referendum on the matter. Tom Watson, deputy secretary of the Labour Party, told BBC News in a 17 June interview that the chance to potentially undo Brexit with a public vote would be the "least worst option" for the nation.
There is significant concern over the possibility of adverse economic impact from Brexit. Labour is divided between trying to prevent Brexit at all costs and managing the transition that separation would necessitate. Those in the latter category largely come from districts with many Leave voters, and believe they'd be disappointing their constituencies, according to the BBC. It's undeniable that this fence-sitting has been costly, with Labour losing considerable ground in the European elections.
On a related note, the Guardian reported that the Bank of England said it wouldn't adjust its policies or its plans to raise interest rates in the near future even though many aspects of the Brexit issue are still undetermined.
Numerous aspects of France's economy have suffered under the administration of President Emmanuel Macron. Issues like high tax burdens on middle-class French citizens and an unemployment benefits system broadly viewed as unfair are major drivers of the yellow-vest protests, which occur almost weekly throughout the country and have at times turned violent.
According to The Associated Press, Macron's prime minister, Edouard Philippe, stated 12 June that the government would soon unveil numerous reforms addressing economic troubles. These include tax cuts for middle-class workers, a changed benefits system that would appropriately provide for employees at all income levels and reformed retirement pensions. More details will become public in the weeks to come, Philippe said. However, France (and the EU overall) also face possible difficulties outside the domestic economy due to ongoing trade tensions between China and the U.S.
Asia-Pacific
Last month, data regarding the Japanese economy's first quarter offered a mixed bag of results. GDP rose 2.1%, well ahead of many economists' expectations of contraction, but poor numbers in imports, exports and private consumption kept many observers around the world from getting too excited about the GDP expansion.
According to The Japan Times, newly updated figures found that GDP grew slightly more than previously believed – 2.2% at an annualized rate instead of 2.1. Many of the aforementioned secondary metrics contributing to GDP, including private spending, that had Japanese business leaders worried remained unchanged. However, certain categories recovered, like capital expenditure, which rose 0.3% after initial estimates of a 0.3% contraction.
One economic issue that appears certain, meanwhile, is the government's plan to enact a nationwide sales tax increase to 10%, which some economists predict will hurt domestic spending even more.
When Thailand held its first democratic elections in half a decade, there was considerable optimism regarding the nation's economic hopes. However, results released earlier in June by the Thai military junta, which claim the ruling government won, sparked civil unrest and led to considerable speculation of a rigged vote, according to Bloomberg.
Economically, the instability continues to cut down on the tourism so vital to Thailand's GDP, even with a 35% increase in Indian visitors. Foreign investors who'd been interested in bringing operations to the country are now reconsidering or canceling their plans, with the stable Vietnam stealing much of this potential business. On the other hand, the nation's auto parts manufacturing is thriving and shows few signs of slowdown. Planned infrastructure initiatives continue to draw foreign interest despite the political upheaval.
Americas
Numbers from the latest edition of the Employment Situation Summary compiled by the Bureau of Labor Statistics showed a notable slowdown in the pace of job creation within the U.S.: American nonfarm payroll organizations added 75,000 jobs in May, making it the first and only month of this year – aside from February – to fall short of six-figure growth thus far.
The final figure came in below Bloomberg's survey that projected the U.S. labour force to add 175,000 jobs – and even further behind the estimate of Reuters's poll, which had expected an addition of 185,000 new workers. By comparison to the previous month, May represents a particularly surprising decline, as April saw 227,000 new employees added to American companies. (Unemployment, meanwhile, held fast at 3.6%).
May and the first half of June have also been characterized by the renewal of trade tensions between Mexico and the U.S. After agreeing to exempt Mexico from American steel and aluminum tariffs, President Donald Trump threatened to impose a blanket penalty on Mexican imports weeks later unless the country enacted stronger border security measures. Reuters reported that the two nations reached a deal to avoid the imposition of import duties, but such issues helped to push back legislative confirmation of the U.S.-Mexico-Canada Trade Agreement.
Unauthorized entry into the U.S. from Mexico – by Mexican nationals as well as Guatemalan and El Salvadoran migrants fleeing rampant crime and economic hardships – has been a major sticking point for the White House. Mexican authorities consider it a concern, but have fewer resources to dedicate to the issue. Nevertheless, Foreign Minister Marcelo Ebrard said the Mexican National Guard would send 6,000 troops to the southern border with Guatemala to tighten security.
Because of Trump's tariff threats, immigration has evolved into an economic concern for the Mexican government under new president Andres Manuel Lopez Obrador. Organizations including the International Money Fund reduced their expectations for the nation's economic growth earlier this year, and Moody's followed suit 17 June: The credit rating agency said gross domestic product expansion will drop from 2018's 2% total to 1.2 by 2019's end, due to difficulties with state-run oil firm Pemex and foreign investors feeling uncertain about Mexico's economic future.
Editorial Contact
Nysha King
Media Relations Specialist
Office: 215.372.1384
Email: nysha.king@mrinetwork.com