With a strong forecast for 2018, hiring trends in the leisure and hospitality industry are ending the year on a strong note as well. According to Hotel Business, December saw an increase in both bookings and rates across the country.
A strong end to 2017
Following a rather tumultuous time for the industry, the hospitality sector is wrapping up the year on a strong note with the hope that it is indicative of growth in 2018. Reporting on the "December 2017 North American Hospitality Review" released by TravelClick, Hotel Business noted that all sectors of travel saw growth for the final month of the year. Average daily rates have increased by 1.2 percent, while bookings have climbed by 4.3 percent. Year-over-year growth from now until November 2018 for transient bookings is up 5.8 percent, which should be encouraging for employees across the industry.
"As we wrap up 2017, this level of growth has been long awaited by hoteliers, especially given how inconsistent the past year has been as a result of natural disasters, shifts in public policies and international tensions," said John Hach, senior industry analyst at TravelClick.
Hach went on to say that the sector as a whole should embrace the success of the final quarter of 2017 as it looks to the new year.
A closer look at accommodation and restaurants
This year has also been promising for accommodations and food services. Since 2009, the U.S. lodging sector has experienced uninterrupted growth, reported Hospitality Net. That trend is expected to continue through the next two years, as never-before-seen rates of occupancy are in the forecast through 2019. Based on data from CBRE Hotels' Americas Research, these prospects are beneficial for all those involved in the industry, according to the company's senior managing director Mark Woodworth.
"Given the encouraging signs concerning the domestic economy, continued increases in lodging demand and the measured growth in supply, occupancy levels are expected to remain at their peak in the years ahead," he said.
Predicted to exceed expectations, increased demand for accommodations can lead to more hiring within the industry.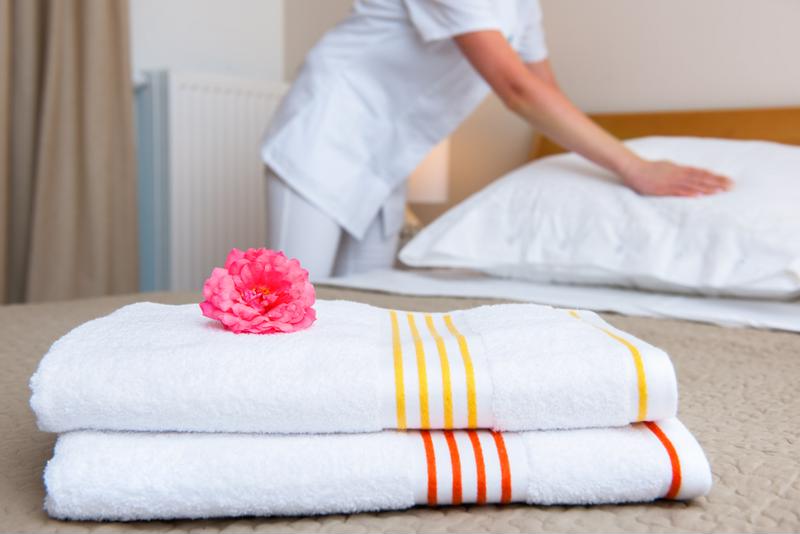 And while the U.S. restaurant industry has experienced decline in recent years, many in the industry see the passing of the Tax Cuts and Jobs Act as quite promising for the future, reported Nation's Restaurant News.
The bill decreases the corporate tax rate from 35 percent to 15 percent, depending on taxable income. This significant difference can help foster job growth within the industry, said Jennifer Hatcher, chief policy officer and senior vice president for government relations for the Food Marketing Institute. In addition to restaurant owners reaching new growth potential, food retailers will also benefit. The bill will help the grocery manufacturing industry increase hiring as well, according to Nation's Restaurant News.
However, not all sides agreed on the bill's positive impact on the industry.