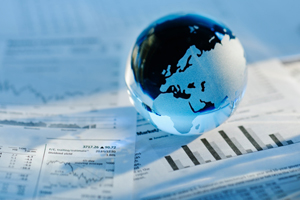 Europe, Middle East and Africa
Since November 2018, the yellow-vest movement has vigorously protested the economic policies of French President Emmanuel Macron, with demonstrations taking place each week in Paris, Bourges and other major cities of France. While these events were and continue to be mostly peaceful, violent acts perpetrated by small protest groups lowered support for the movement among the general public: The French Institute of Public Opinion noted the share of those who "support or sympathize" with demonstrators at 57 per cent as of early January, a notable drop from the 71 per cent figure cited for November.
Many of France's citizens who don't specifically support the yellow-vest protesters remain opposed to a number of Macron's economic actions, including the wealth tax he abolished immediately after taking office. According to news outlet, Foreign Policy, Macron responded by calling for public forums on French politics as a whole, the first of which began Jan. 15, 2019 in Normandy, with the president meeting about 600 mayors from that region who represented the people's claims. The movement has already had some economic effects, most notably the slight contraction in France's GDP growth during 2018's final quarter, but the meetings could result in productive compromise.
For a nation with an economy that performed exceptionally well for much of the decade, the recent fiscal distress in Germany is particularly alarming to government officials and business leaders. GDP did grow in 2018, rising 1.5 per cent, according to data from the Federal Statistics Office cited by CNBC, but this represents the slowest year of growth since 2013. By comparison, 2017 saw 2.2 per cent GDP growth. Global trade tensions and other macroeconomic factors certainly play a role in the German growth slowdown, but domestic issues like the country's weakening industrial output and low automobile sales are considered the primary cause.
Some German economic indicators are still positive, notably exports, which grew 3.5 per cent year-over-year from 2017 to 2018, and domestic consumption, which rose by 1 per cent over the same period. Nonetheless, if worldwide and domestic economic issues persist much longer, their effects on German government, business and the general public could become much more pronounced.
Asia-Pacific
Like many countries located throughout the Asia-Pacific region, Japan relies heavily on the well-being of its export market, at a much larger scale than most of its national counterparts. As a result, its recent downturn in factory output poses a noteworthy risk to Japan's exports and puts the overall economy in jeopardy. According to Reuters, industrial production dropped 1.1 per cent between October and November 2018, after the former month saw 2.9 per cent growth. Takeshi Minami, an analyst with the Norinchukin Research Institute, summed up the ramifications this decline could have in an interview with the news provider.
"Factory output is in the trend toward leveling off," Minami told Reuters. "Japan's export-reliant economy will face a severe situation next year due to the U.S.-China trade frictions and their ripple effects just as global trade growth is decelerating."
With that said, Reuters also reported that many economists expect both Japanese factory output and overall GDP to have rebounded during Q4 2018. The previous quarter saw a contraction due to a series of natural disasters and other aberrant factors.
The economy of Thailand continued its trend of growth in 2018: Citing data from the World Bank Thailand Economic Monitor, GDP expansion reached 4.1 per cent last year, fueled by strong domestic consumption and private investment in spite of unexpected difficulties in the export and tourism areas that usually drive Thai trade.
However, the organization projected a slowdown in Thai's GDP during 2019, expecting growth to fall to about 3.8 per cent, and said economic reforms would be necessary for the expansion of the past several years to continue. Additionally, Nikkei Asian Review reported if the military junta that has ruled Thailand since a 2014 coup delays democratic elections once again as it has numerous times – currently, elections are scheduled for Feb. 24 – the overall effect of such an action on the economy could be disastrous.
Americas
The American economy finished out 2018 on an undeniably high note, seeing a strong increase in employment for December. In its final Employment Situation Summary for the year, the Bureau of Labor Statistics reported that nonfarm payroll organizations added 312,000 jobs during the month, an increase of more than 150,000 positions from the growth seen in November. This is significant enough to completely invalidate any concerns about December's slight uptick in the unemployment rate – a jump to 3.9 per cent from the 3.7 per cent figure that was constant from September to the end of the year.
Healthcare stood well ahead of most sectors in the U.S. with its December gain of 50,000 jobs – yet another notably high-performing month for one of the nation's most robust industries. Professional and business services, food services, construction and manufacturing also showed sizable increases in their labor forces, with 43,000, 41,000, 38,000 and 32,000 jobs added, respectively. Average wages jumped as well, facilitating an overall 3.2 per cent growth rate for 2018. While the shutdown of the federal government caused by an impasse between numerous lawmakers in Congress and the administration of President Donald Trump has provoked alarmed predictions from some regarding effects on the economy for early 2019, a recent Bloomberg survey of economic experts concluded that the dispute won't do too much damage if it's resolved by mid-February.
Although not far removed from a past dominated by political extremes – idealistic but impractical Peronism on one end of the spectrum, and Pinochet's productive but brutally oppressive autocracy on the other – Chile stands out as one of the most notable economic success stories throughout all of Latin America. According to The Economist, the centrist path blazed by President Sebastian Pinera contributed notably to this stabilization. The latest projections released by the Central Bank of Chile cited by Reuters show the nation on track to reach 4.25 per cent gross domestic product growth in 2019, representing a massive uptick of 3.25 per cent over the course of the year. Meanwhile, 2018's final GDP growth reached 4 per cent.
The country's primary financial institution also expects a number of other economic metrics to bode well for the country. These include investment and private consumption, respectively predicted to jump 6 per cent and 3.3 per cent, as well as a 3.8 per cent uptick in domestic demand. While global price declines will affect fuel, one of Chile's main exports, experts believe other positives will considerably outweigh that particular negative.
Editorial Contact
Nysha King
Media Relations Specialist
Office: 215.372.1384
Email: nysha.king@mrinetwork.com